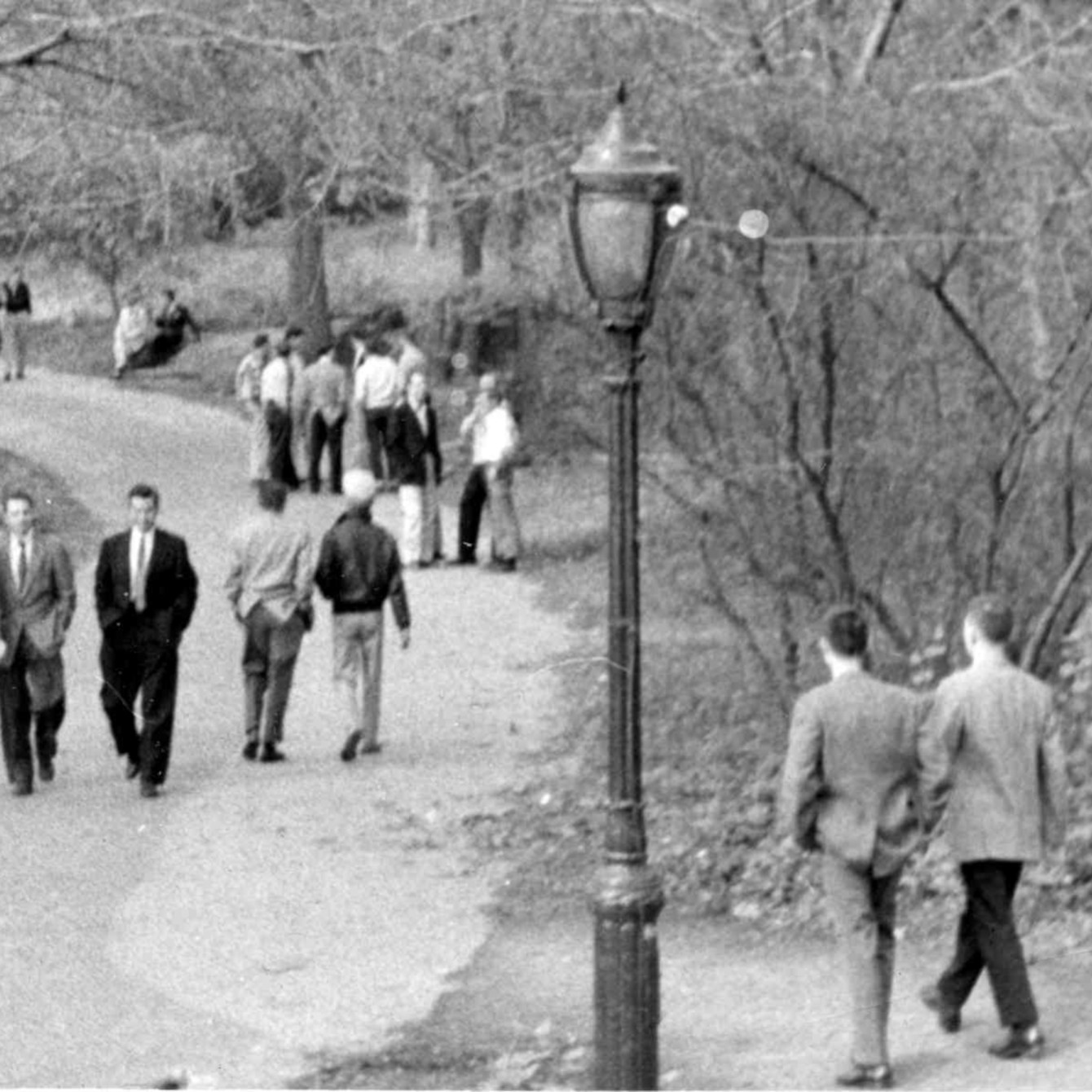 Curated Themes
Sex & Cruising
overview
In the 17th century, the colony of New Amsterdam on the southern tip of present-day Manhattan made homosexuality a capitol offense under Dutch law, a punishment that was continued through the 17th and 18th centuries under English rule.
In the 19th and 20th centuries, with homosexual acts still being punishable to varying degrees, LGBT people found various public spaces in New York City to meet each other, cruise, and have sex.
Historic LGBT sites — including public parks, piers, and beaches, bathhouses, bars, and clubs — in this curated theme show the evolution of the city's sex and cruising spaces from the 1840s to the 1990s.
Header Photo
Featured Historic Sites ( 20 )