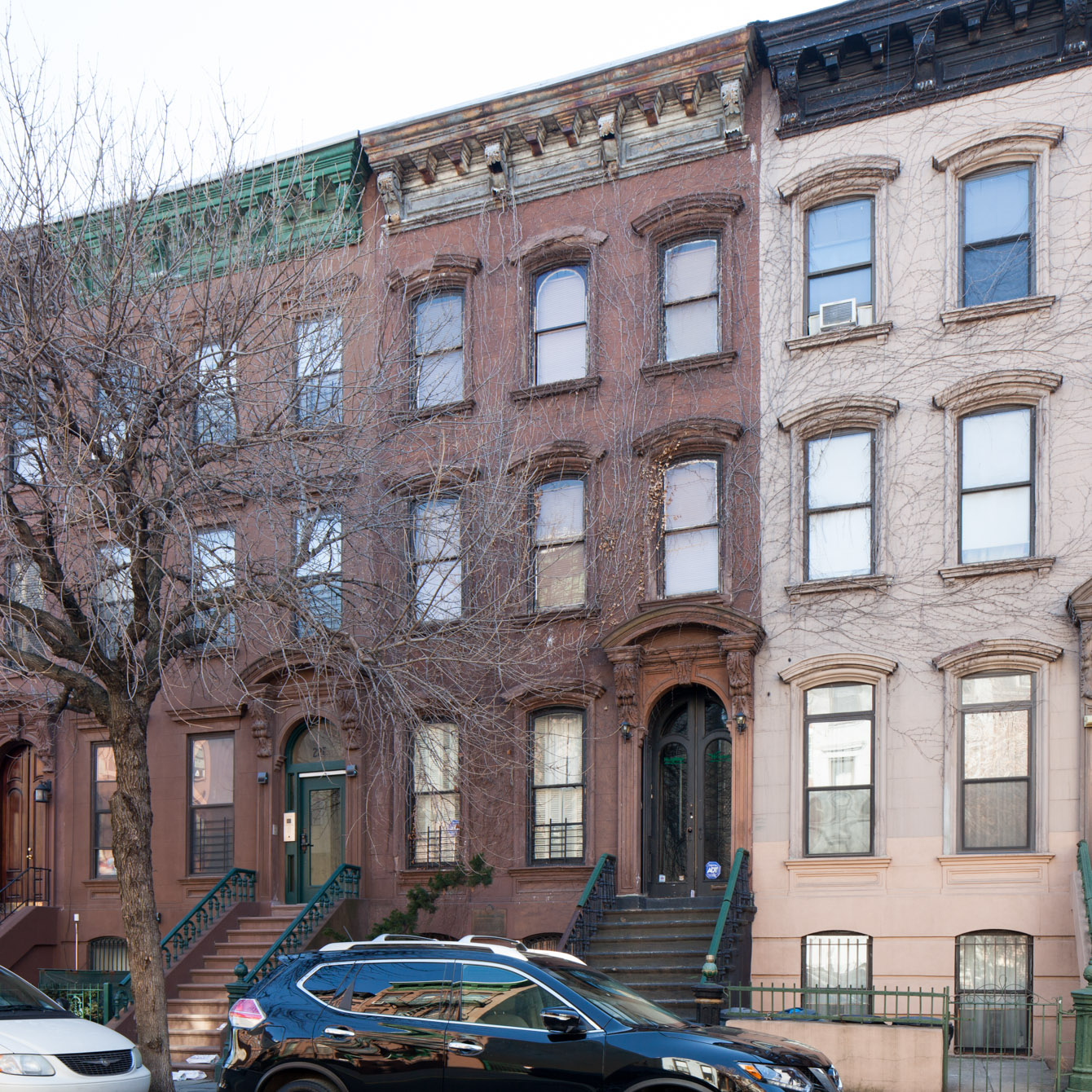 20 East 127th Street
Manhattan
Langston Hughes Residence
overview
Langston Hughes, celebrated poet and leading figure of the Harlem Renaissance, lived on the top floor of this Harlem rowhouse from 1947 to 1967.
While here, Hughes wrote many notable works centered around African-American life and culture, including Montage of a Dream Deferred and I Wonder as I Wander.
Header Photo
History
African-American poet and writer Langston Hughes (1901-67) was one of the foremost figures of the Harlem Renaissance. [His birth year, long thought to be 1902, was recently uncovered to be 1901.] Hughes lived and worked on the top floor of the rowhouse at 20 East 127th Street from 1947 to 1967, the last 20 years of his life. The building was owned by Emerson and Ethel Harper, a couple he had met in the 1930s and who he considered his adopted uncle and aunt.
Hughes first came to New York to attend Columbia College from 1921 to 1922. He also briefly lived at the Harlem YMCA and was later a feature editor for its newsletter, The New Sign, beginning in 1931. His lifelong fascination with Harlem is evident in much of his writing, which often features the neighborhood and the people he encountered there. He would later be referred to as the "Poet Laureate of Harlem."
More than Paris, or the Shakespeare country, or Berlin, or the Alps, I wanted to see Harlem, the greatest Negro city in the world.
Already an accomplished writer before moving to this address, Hughes continued to write many important works here that explored Black life and culture. Some of these include poetry collections such as Montage of a Dream Deferred (1951) and The Panther and the Lash (1967); the Jess B. Semple book series, based on the everyday person in Harlem; his second autobiography I Wonder as I Wander (1956); and children's books such as The First Book of Jazz (1954) and The First Book of Africa (1960).
Though private about his personal life, he is generally believed to have been gay and included homosexual subtext in his writing. In the book I Am Your Sister: Black Women Organizing Across Sexualities (1986), acclaimed author Audre Lorde writes, "When you read the words of Langston Hughes you are reading the words of a Black gay man."
In recognition of Hughes's significance to New York and American history, this Harlem building was designated a New York City Landmark in 1981 and listed on the National Register of Historic Places in 1982. This block of East 127th Street was also named "Langston Hughes Place" in his honor.
Entry by Amanda Davis, project manager (March 2017).
NOTE: Names above in bold indicate LGBT people.
Building Information
Architect or Builder: Alexander Wilson
Year Built: 1869
Sources
Arnold Rampersad, The Life of Langston Hughes: Volume II: 1941-1967, I Dream a World, second edition (New York: Oxford University Press, 2002).

Audre Lorde, I Am Your Sister: Black Women Organizing Across Sexualities (New York: Kitchen Table: Women of Color Press, 1986).

Jennifer Schuessler, "Langston Hughes Just Got A Year Older," The New York Times, August 9, 2018.

"Langston Hughes," LGBTQA Resource Office, University of Illinois–Springfield, bit.ly/2fjpOoG.

Marjorie Pearson, Langston Hughes House Designation Report (New York: Landmarks Preservation Commission, August 11, 1981).
Do you have more information about this site?
This project is enriched by your participation! Do you have your own images of this site? Or a story to share? Would you like to suggest a different historic site?