Silver Lake Park
Staten Island
Audre Lorde Walk
overview
Many New York City public parks and playgrounds are named in honor of prominent figures in New York City and American history.
Audre Lorde Walk, on Staten Island, honors an LGBT individual.
Header Photo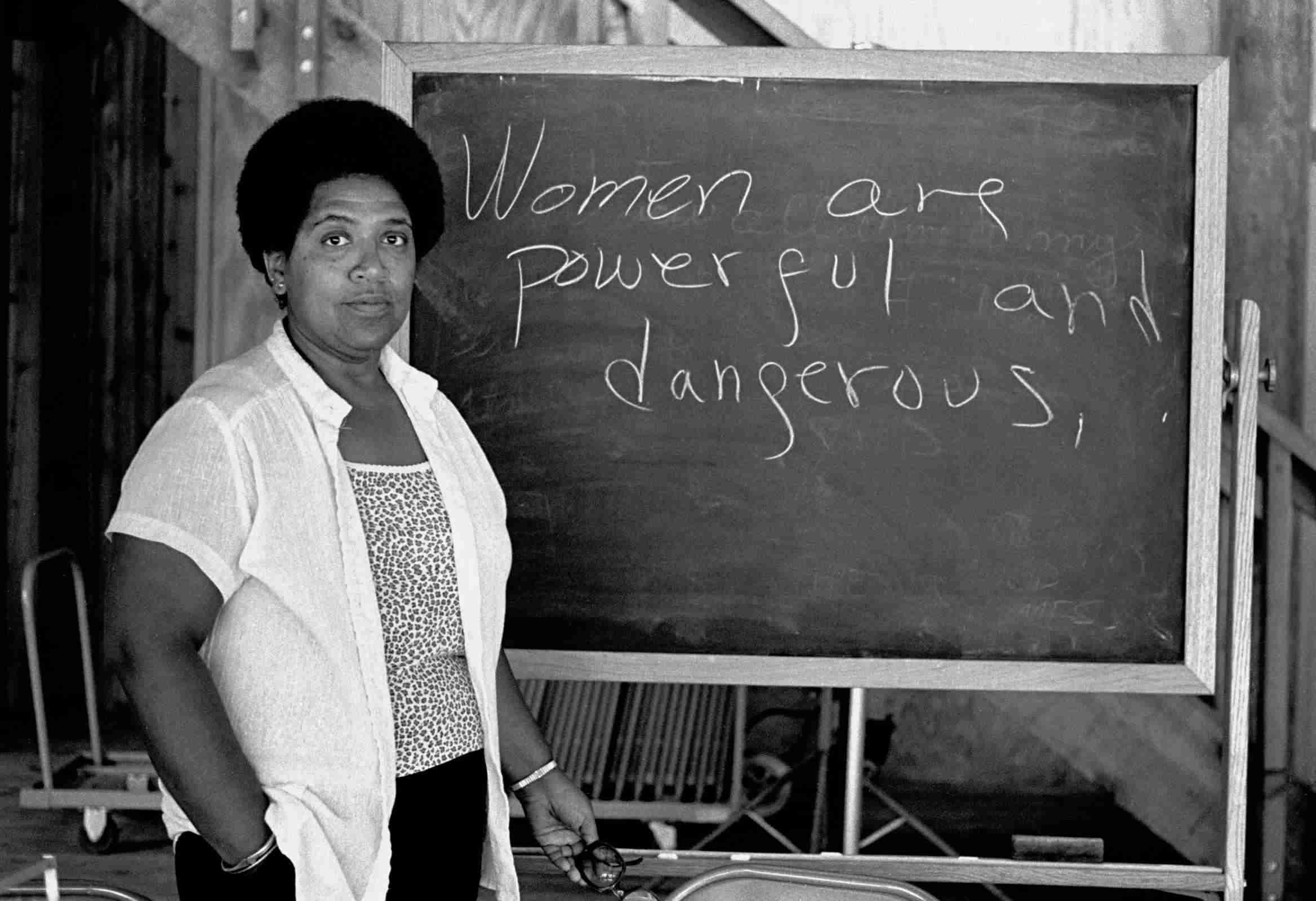 History
Many New York City public parks and playgrounds are named in honor of prominent figures in New York City and American history. The NYC LGBT Historic Sites Project compiled a list of public parks and playgrounds named after gay men, lesbians, and bisexuals, several of which intentionally honor an LGBT individual. This list includes Audre Lorde Walk, on Staten Island.
The walk, located in Silver Lake Park, was named after Audre Lorde in 2021 in honor of the Black experience in New York City, and also specifically for her LGBT history. Self-described "Black, lesbian, feminist, mother, poet warrior" Lorde (1934-1992), her partner Frances Clayton, and Lorde's two children lived in a house at 207 St. Paul's Avenue on Staten Island from 1972 to 1987. A Harlem native, Lorde was an acclaimed writer who became internationally renowned as a lecturer and civil rights activist, especially for women of color. She and Clayton, a white psychology professor, were together for 21 years. In a 1980s interview Lorde noted that their Staten Island home, with its garden, trees, and proximity to the water, provided a balance between her desire for a bond with nature and her commitment to raise her children in New York City.
Located on Staten Island's north shore, the land around Silver Lake was acquired as a public park in the rapidly developing borough in 1901-04. The lake was drained and converted to a reservoir, becoming the endpoint of the city's Catskill water supply system in 1917. Land from the 19th century Marine Cemetery was added to the park in 1924, and converted to a golf course in 1928.
Entry by Jay Shockley, project director (September 2021).
NOTE: Names above in bold indicate LGBT people.
Sources
Alexis De Veaux, Warrior Poet: A Biography of Audre Lorde (New York: W.W. Norton & Company, 2004).

Barbara Smith, "A Press of Our Own: Kitchen Table: Women of Color Press," Frontiers: A Journal of Women Studies, 1989.

Christopher D. Brazee, Gale Harris, and Jay Shockley, "150 Years of LGBT History," New York City Landmarks Preservation Commission, 2014.

Eric L. Haralson, ed., Encyclopedia of American Poetry: The Twentieth Century (New York: Fitzroy Dearborn Publishers, 2001).

Gale Harris, St. Paul's Avenue-Stapleton Heights Historic District Designation Report (New York: Landmarks Preservation Commission, 2004).

"Silver Lake Park," NYC Department of Parks and Recreation, on.nyc.gov/3lPtb8T.
Do you have more information about this site?
This project is enriched by your participation! Do you have your own images of this site? Or a story to share? Would you like to suggest a different historic site?