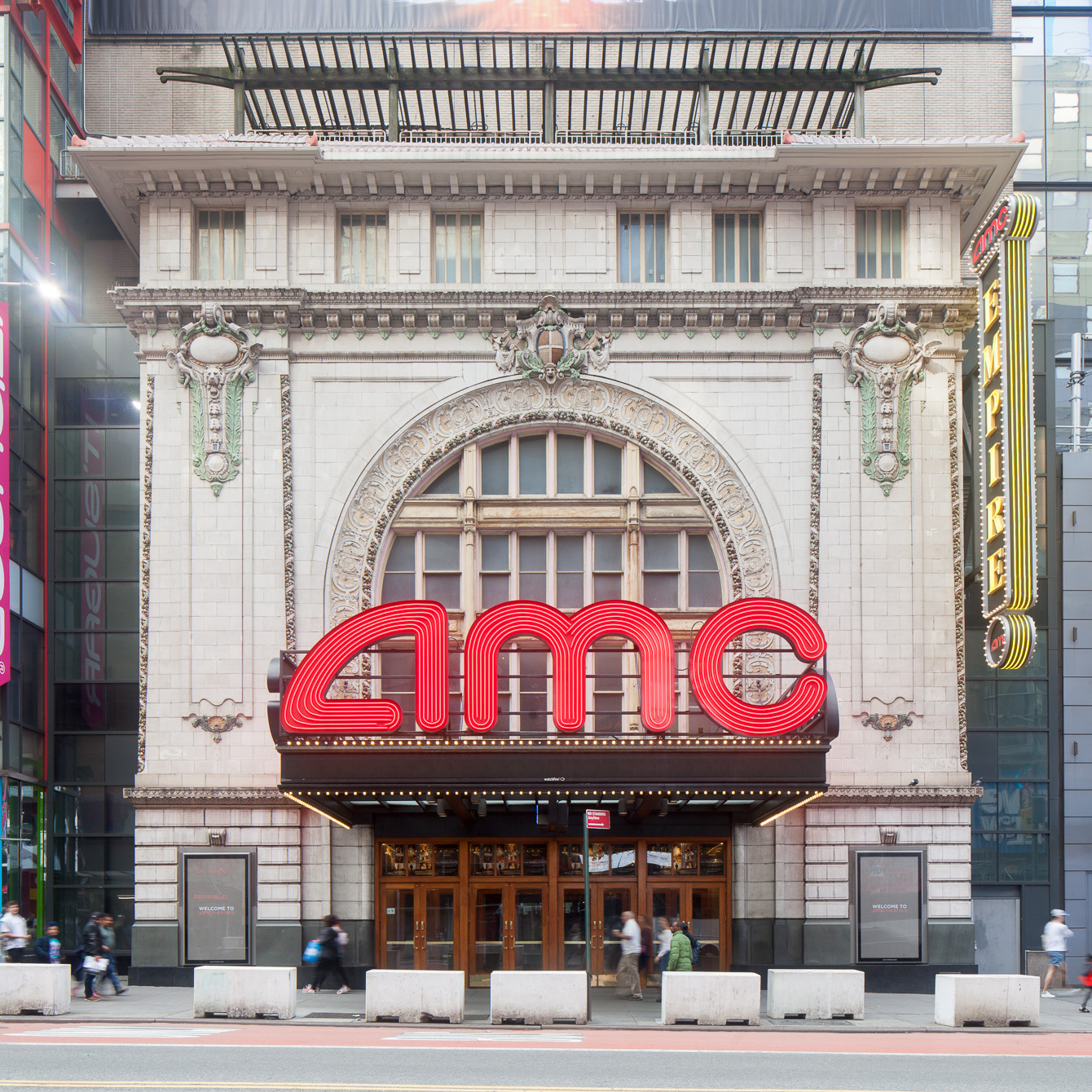 236 West 42nd Street
Manhattan
AMC Empire 25 Theater (originally Eltinge Theater)
after opening as the Eltinge Theater in 1912, this site was renamed the Empire Theater in 1954 and became a movie theater in 1998
overview
Opened as the Eltinge Theater in 1912, this venue was named for Broadway and vaudeville star Julian Eltinge, often considered one of the greatest female impersonators in history. While Eltinge never performed at this theater, a number of LGBT-associated plays were produced here until 1931, when it was converted into a burlesque house.
The building is currently the AMC Empire 25 Theater.
Header Photo
History
This venue was originally known as the Eltinge Theater. The Eltinge was one of several Broadway theaters in New York that have been named after an LGBT person. In the 1910s and '20s, Julian Eltinge (born William J. Dalton; 1881-1941), often considered one of the greatest female impersonators in history, was a big star on Broadway and in vaudeville. He also became a popular and wealthy star in a dozen films. Theater historian Kaier Curtin called Eltinge "a serious artist, playing female roles in straight dramas and musical comedies." His performance style, creating the illusion that he was actually a woman, contrasted with the broad burlesque caricatures of other impersonators of his day. He even published The Julian Eltinge Magazine of Beauty Hints.
Eltinge made every effort to quash any evidence of a possible homosexual identity, despite many indications to the contrary. Presenting an intensely macho image as an amateur boxer, horseback rider, and ladies' man, Eltinge went to great lengths to craft a public impression of manliness that sharply contrasted with his stage persona.
One of Eltinge's most famous shows was The Fascinating Widow, which played at the Liberty Theater in 1911, and then was taken on tour to great success for several years. This led producer A.H. Woods to build this 42nd Street theater in 1912 and name it after him (the Eltinge Theater was originally located next to the Liberty). Eltinge himself, however, never performed in his namesake theater.
Several plays at the Eltinge Theater had LGBT associations:
After the start of the Depression, the Eltinge Theater became a burlesque house in 1931, then closed as part of Mayor Fiorello LaGuardia's crackdown on burlesque in 1937. It became a movie theater in 1942, was renamed the Empire Theater in 1954, and closed in the 1980s. During the redevelopment of West 42nd Street, the theater building was moved down the block in 1998 and became the front portion of a large multiplex movie theater complex. The historic façade was restored, as was the ceiling of the lobby. A mural depicting three muses was uncovered, believed to be three portraits of Julian Eltinge in female roles.
Entry by Jay Shockley, project director (June 2019, with multiple additions).
NOTE: Names above in bold indicate LGBT people.
Building Information
Architect or Builder: Thomas W. Lamb
Year Built: 1912
Sources
Internet Broadway Database.

The Julian Eltinge Project, bit.ly/2X07CUT.

Kaier Curtin, "We Can Always Call Them Bulgarians": the Emergence of Lesbians and Gay Men on the American Stage (Boston: Alyson Publications, 1987).
Do you have more information about this site?
This project is enriched by your participation! Do you have your own images of this site? Or a story to share? Would you like to suggest a different historic site?