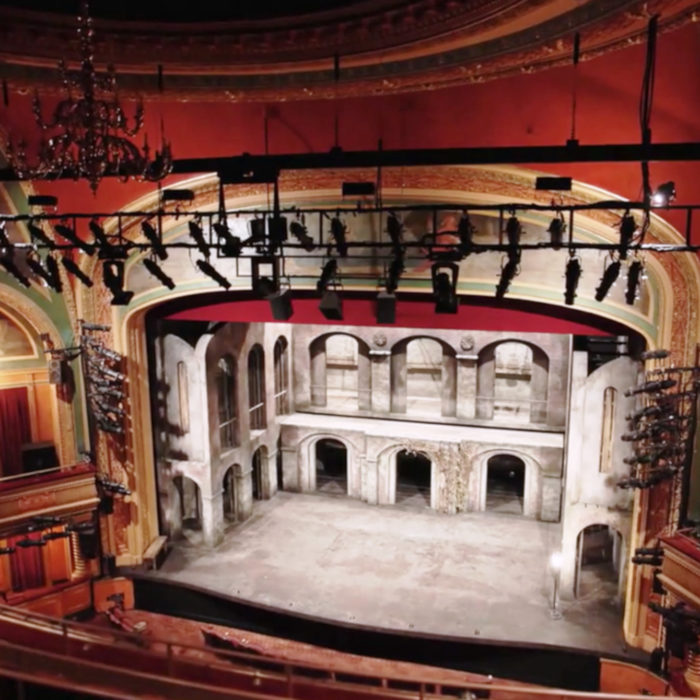 227 West 42nd Street
Manhattan
American Airlines Theater (interior) (originally Selwyn Theater)
after opening as the Selwyn Theater in 1918, this site was renamed the American Airlines Theater in 2000
overview
Opened as the Selwyn Theater in 1918, this venue staged multiple productions involving major LGBT performers and creators, including, among others, W. Somerset Maugham, Beatrice Lillie, Noel Coward, and Cole Porter, during its brief history as a legitimate theater.
After becoming a movie theater in 1934, the venue was renovated and reopened as the American Airlines Theater in 2000.
Header Photo
History
This venue was originally known as the Selwyn Theater. During its brief history as a legitimate theater, the Selwyn enjoyed success with a number of LGBT-associated productions with major figures:
In 1934, the Selwyn became a movie theater. Between 1997 and 2000, the theater interior was renovated and many of its original features were restored; during that time, the historic front façade collapsed.
Since the theater's reopening, The Man Who Came to Dinner (revival, 2000), with costume design by William Ivey Long, and with actor Nathan Lane, was produced here.
Entry by Jay Shockley, project director (June 2019, with multiple additions).
NOTE: Names above in bold indicate LGBT people.
Building Information
Architect or Builder: George Keister
Year Built: 1918
Sources
Adam Hetrick, "The Work of Broadway's Gay and Lesbian Artistic Community Goes on Display Nov. 14 When the Leslie/Lohman Gay Art Foundation Gallery Presents 'StageStruck: The Magic of Theatre Design'," Playbill, November 14, 2007.

Internet Broadway Database.

"The 1st List of: Gay/Lesbian/Bi Industry People, Both in Front and Behind the Camera," www.imdb.com, May 31, 2013.
Do you have more information about this site?
This project is enriched by your participation! Do you have your own images of this site? Or a story to share? Would you like to suggest a different historic site?